🚀 ONLINE: Soon we will be offering our course online, available worldwide. To get latest updates on this, please subscribe here.
🦠 OFFLINE: Due to COVID-19, offline batches have been suspended until further notice. We will resume as soon as possible. You can still apply here.
Our Mission
Build systems and products to improve human capital.
We make the best investments. We invest in people.
What bugs us are stats like these . . .
India needs to add 10 million jobs every year.
but . . .
More than 80% engineering graduates are unemployable.
We obsess over quality and accessibility.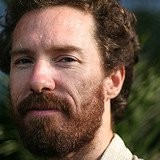 Freeman Murray